Garage Door Replacement in San Antonio
San Antonio's #1 Garage Door Replacement Company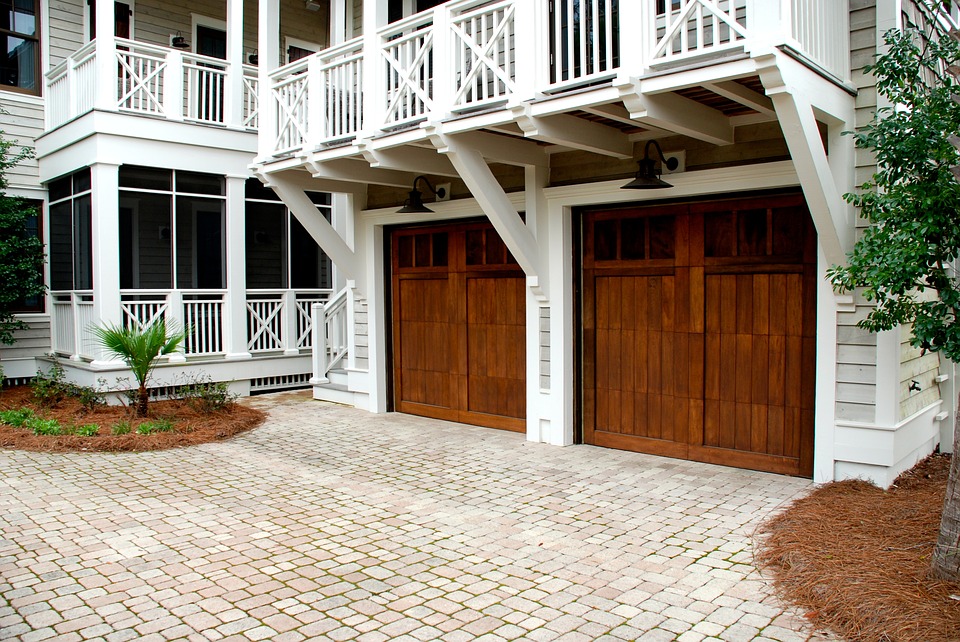 Manufacturers hinge panels together to create your garage door. Sometimes, the damage to the door is so extensive that you need to replace the entire structure. At other times, you might find that our garage door service technician can remove the damaged portions and install garage door replacement panels.
Whether you need commercial or residential garage door replacements, a functional door is crucial to the safety of your property. Consequently, you need garage door technicians who get it done on time and the first time. If your insurance company pays for the job, it will also require that you work with licensed, bonded, and insured professionals to eliminate liabilities. Our professionals at Mega Door fulfill this requirement and bring decades of experience to the table. Why settle for less for your garage door replacement? Call us now for a free consultation!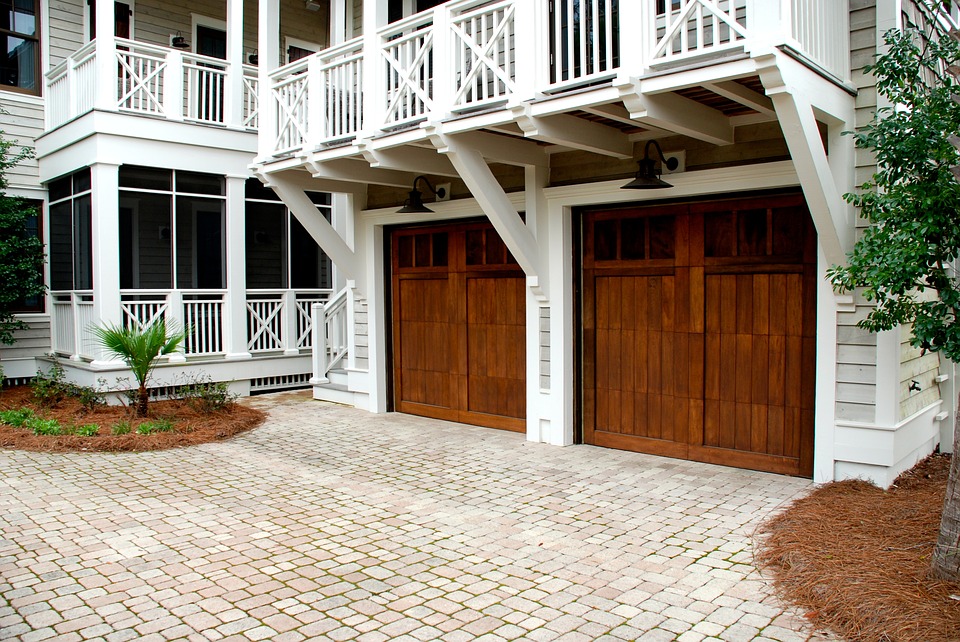 Industry-Leading Garage Door Services in San Antonio
Garages provide extra space for your car, tools, and other property. They also keep your belongings safe from the unpredictable Texas weather. As such, a functional garage door is a key to the security of your home or business. At Mega Door, we understand this need and offer professional garage door services to meet it.
Garage Door Replacement Parts
Replacement jobs require replacement parts. Our professionals have the skills and experience necessary to track down exactly what you need. This is sometimes more difficult for older garage doors as the original manufacturers may have gone out of business, but we can find solutions even in these scenarios. Garage door parts that we commonly replace include:
Garage door springs (Torsion or extension)

Garage door openers

Garage door sensor

Garage door keypad

Garage door remote

Garage door cables
Garage door rollers

Garage door hinges

Garage door tracks

Weather stripping or garage door seal (bottom seal, top & side seal)
All our garage door products come with a warranty, and we offer competitive prices for our services. Homes and businesses in San Antonio, Texas, can rely on us for all their garage door needs!
Garage Door Panel Replacement
In some cases, only a few of the panels that make up your garage door are damaged. These can usually be replaced without having to replace the entire door. This is more common with wooden doors as they are more susceptible to warping, but it can happen to any type of door. We will conduct an inspection to determine if this is the best solution for your needs and if so, we will get to work.
When you choose Mega Door to complete your panel replacement job, customers and neighbors can't tell the difference between the existing and new panels. We match the color to ensure your door looks as good as new! The satisfaction of our commercial and residential clients in San Antonio, Texas, is always our top priority.
Garage Door Replacement Cost in San Antonio
We serve both residential and commercial clients, so that costs can vary significantly. Consequently, we can only provide a cost after surveying the damage and identifying the potential garage door problems. Consider these factors and how they might affect cost.
Garage Door Replacement Panels vs. Full Replacement
When weighing the pros and cons of replacing panels vs. the full door, there are quite a few things to consider beyond just the price. Our trained technicians will provide all the information you need to make an informed decision. We also provide our recommendation based on what we believe will save you the most money on the garage door replacement cost.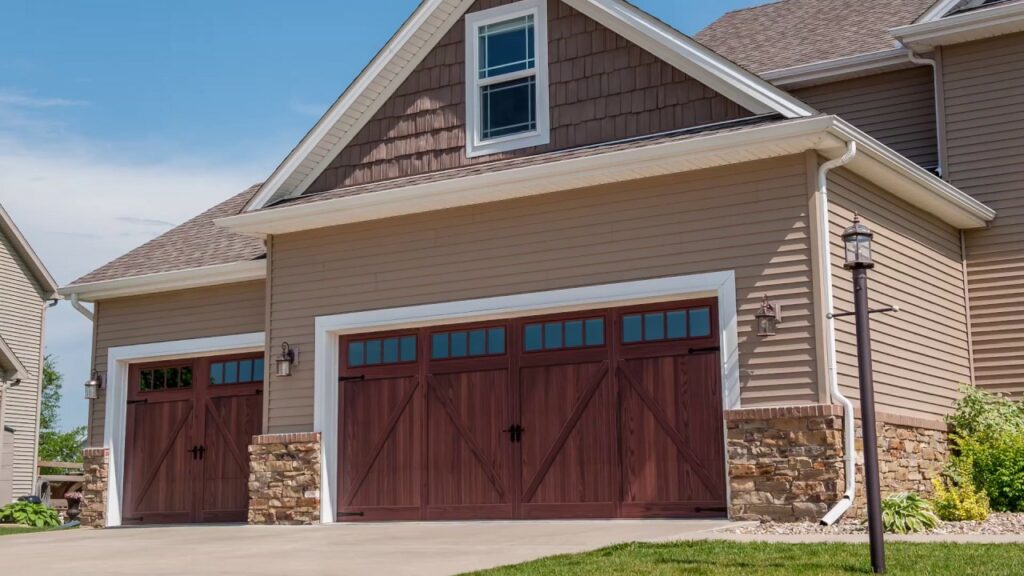 Time
If your business operates during traditional hours and closes on the weekends, we can usually complete the replacement without disruption to your business. However, if your business operates 24/7, replacing just the panels will save you time, so you can get back to serving your customers as soon as possible.
Insurance
If your insurance company foots the bill, replacing the door or the panel might come down to its decision. Our team can work closely with it to determine the best course of action for the insurance company and, more importantly, for you.
Insurance companies might not mind paying for a full replacement, especially if they think it is inevitable. However, if you need to pay for repairs out of pocket, replacing just the damaged panels can save you money.
Upgrades
Homeowners and companies often seek garage door replacement services as part of property upgrades. However, you might not need to replace the entire door to achieve this. Our technicians can take a closer look at the inner workings of the door to determine whether your existing door can benefit from upgraded garage door replacement parts and panel replacements.
Even if you only need our garage door replacement panels service for aesthetic purposes, our skilled garage door technicians will work with you to determine the more cost-effective option. Then, we advise you on how to proceed.
Garage Door Company You Can Trust in San Antonio
No matter what garage door problems you are facing, you can rely on Mega Door to provide the best possible solutions. We are a highly reputed garage door company serving San Antonio, TX, and the surrounding areas. We provide a wide variety of services, including:
Garage door repair

Garage door installation

Garage door replacement

Garage door maintenance

And much more!
From garage door opener and spring repair to full garage door replacements and installations, we have got you covered. As one of the best garage door companies in the San Antonio area, we know the ins and outs of these doors. Our garage door experts will arrive at your doorstep fully equipped to handle any garage doors installation, repair, or replacement job.
Mega Door only uses the best materials and products from leading brands and manufacturers. We also stand by our work with warranties so you can have peace of mind. Emergency services are available 24/7, and we offer free quotes and estimates. Call us today for more information!