Garage Door Opener Services in San Antonio
San Antonio's Top-Rated Garage Door Opener Experts​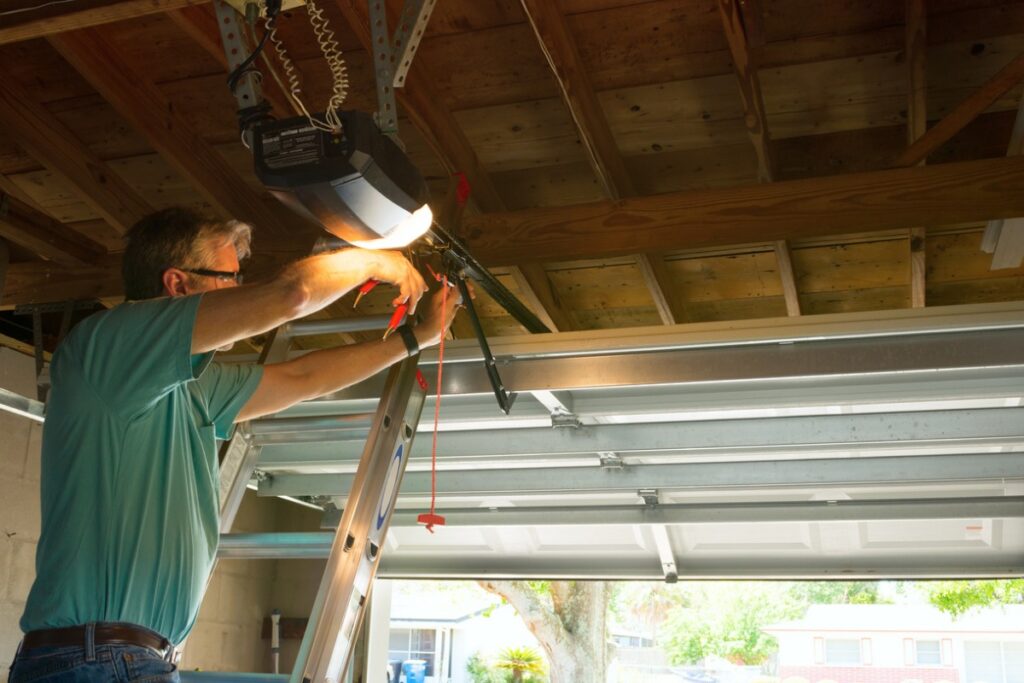 Your garage door is one of the most important parts of your property, and your garage door opener is a vital component of that system. At Mega Door, we're proud to be San Antonio's top-rated garage door opener experts. Whether you're looking for a new opener for your home and business or need repairs for your existing opener, we're here to help.
From garage door opener installation to repair and maintenance, we're your one-stop shop for all your garage door opener needs. To learn more about our garage door services or to schedule a free consultation, call us today and one of our friendly customer service representatives will be in touch with you soon.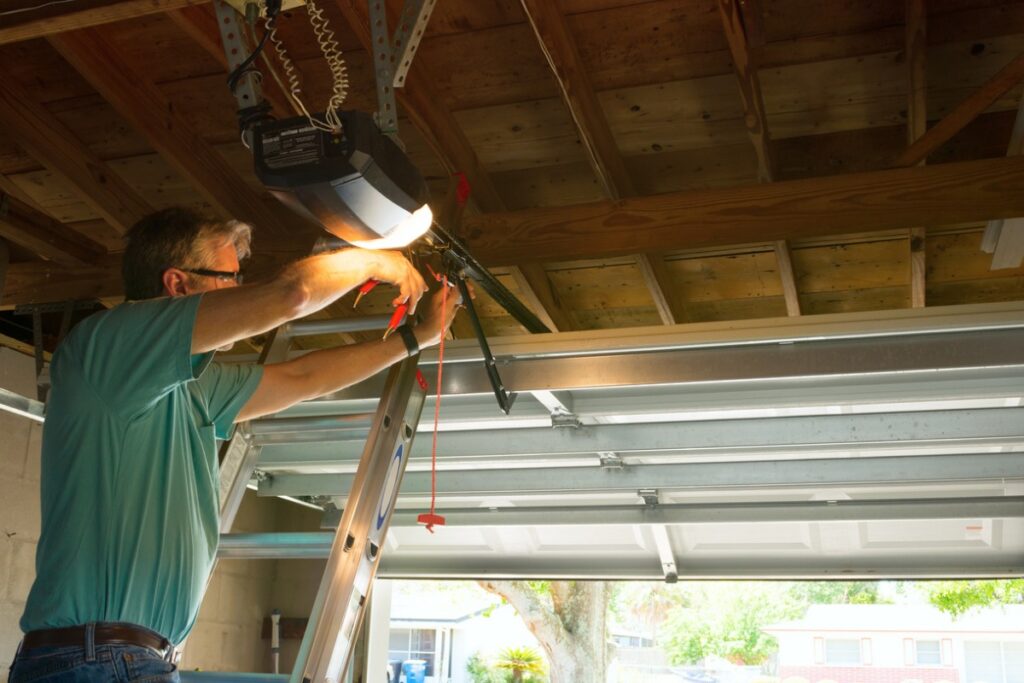 High-Quality Garage Door Services in San Antonio​
For residential or commercial garages in San Antonio, Texas, our Mega Door team can handle any size or type of garage door opener. We offer a wide range of services, including:
Residential and Commercial 24/7 Emergency Garage Door Services in San Antonio
When your garage door breaks, it can be a real pain. You might not be able to get your car out of the garage, and you could be stuck dealing with a broken door for days. That's why it's important to have a reliable and professional garage door repair emergency service that you can call anytime, day or night. The process of fixing a garage door also requires a wide range of services, and these are just some of the many you can rely on us for:
Garage Door Openers: Types and Features
The average garage door opens and closes approximately 1,500 times each year, and a garage door opener optimizes the convenience of its use. The best garage door openers offer a large number of features, including enhanced safety when installed properly, and come in an array of styles, accessories, and types to fit any budget. Knowing the five primary types of openers, the essential features, and the benefits of choosing professional installation over DIY are all important elements in the process of finding the right garage door opener.
Garage door openers come in five basic types. Each has its own features and benefits to fit the varying needs of homeowners.
1. Jackshaft
The jackshaft is the only garage door opener that mounts to the side of a garage door rather overhead and in the center. Its specs and capabilities include the following:
Works on doors up 180 square feet or 14 feet in length

Performs and operates similarly to trolley openers

Works for full high, vertical, and standard-lift doors

Requires an electrical outlet within 6 feet
A jackshaft typically comes at a higher cost than the more common openers, such as the belt and chain-driven types. However, it provides several benefits, including high usability, more storage space allowance, customizable qualities, increased safety assurance, and quiet operation.
2. Chain-Driven
A chain-driven garage door opener operates much like a bicycle. The chain spins to operate a motor that uses a trolley attached to a J-bar to lift the garage door. This opener is affordable and durable, saving money on garage door installation and repair costs. Most of the durability comes from the sheer strength of the system.
The chain-driven opener has only a few pitfalls, the most common of which is noise. The friction caused by metal components working together is often bothersome for homeowners with bedrooms above or adjacent to the garage. Newer designs seek to remedy this issue.
3. Belt-Driven
One of the best garage door openers is the belt-driven opener. It operates similarly to the chain-driven but uses a reinforced rubber belt rather than a metal chain. The belt is commonly made from one of three materials: polyurethane, steel-inforced rubber, or fiberglass. Garage door opener repair is sometimes costly, but this opener is durable and long-lasting.
Belt-driven openers tend to be quieter, which accounts for their higher price over chain-driven models. However, homeowners with heavier doors may benefit more from a chain-driven opener because of its strength.
4. Screw-Drive
The screw-drive opener uses a threaded metal rod that rotates like a screw. Rotation in one direction opens the door, and the opposite direction closes the door. It has a few benefits in comparison to the belt and chain-driven openers:
Provides a lot of power

It is relatively quiet, with little vibration.

Has fewer moving parts, making it more energy efficient

It is the fastest option.
Homeowners with heavy doors can trust the screw drive opener to be durable and reliable.
5. Direct-Drive
The direct-drive opener has a reputation for being the quietest option among garage door openers. Like the chain-driven opener, it has a motor and a chain, but the chain on the direct-drive type remains stationary. The motor moves along the chain and lifts the door quietly. The option is often pricey, but it is reliable thanks to having only one moving part. It also typically comes with safety features, such as sensors that detect a person or object in the way and reverses the door's motion.
Features of the Best Garage Door Openers
When it comes to features, essentials are just as important as specialties. There are six features typically found among all the garage door opener types that homeowners should look for.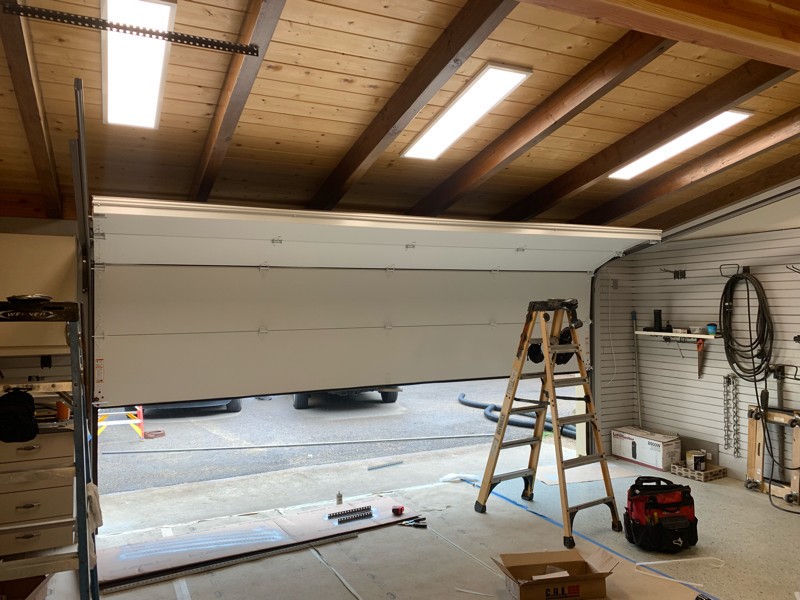 Security Lights
Security lights are a standard feature for many openers. Most include a light that turns on when the opener activates. Some more recent model uses a motion detector to activate the lights from the home's interior and exterior. Garage door opener repair services typically include repairs to the security lights as well.
Automatic Reversing
Another common safety measure featured in most models is automatic reversing. An average of 20,000 to 30,000 people report injuries caused by garage doors every year. The most common cause is the door dropping on a person. The best garage door openers sense objects and people in the door's path and reverse the door's closing to avoid injury.
Horsepower
The safety and stability of a garage door rely on the correct balance of power to the motor. The weight of the door affects the amount of horsepower the opener needs. Too little horsepower will overwork the opener, while too much is not energy efficient. A professional assesses and calculates the appropriate horsepower levels during the garage door opener installation.
Rolling Code Tech
Garage door openers use a code to send the command to open or close between the motor and the remote. With more than a million possible code sequences, the likelihood of a random fob activating the opener is almost obsolete. Rolling code technology ensures that each use of the remote generates a new code as an extra safety precaution.
Manual Release and Battery Backups
In the event of a power outage, the manual release is a standard feature in openers that allows the user to disconnect the opener from the door and open it manually. A battery backup provides another way to open the door. With rationed use, a battery allows the garage door to function even during extended periods of power loss.
Call Us Today to Get Your New Garage Door Opener Installed by the Pros at Mega Door.
What sets Mega Door apart from the rest is our experience. Being a locally owned and operated company, we're familiar with all the ins and outs of the garage door industry in San Antonio, TX. Our team of experts has installed thousands of garage doors and openers, so we know exactly what to do to get yours working perfectly.
We understand that your time is valuable, so we offer same-day service for all our opener installations. We'll also send you a text when we're on our way, so you don't have to wait around all day. Furthermore, we only use the best products available on the market, so you can rest assured that your new opener will be durable and long-lasting.
Please don't wait any longer; call Mega Door today and get your new opener installed quickly and efficiently by our experienced professionals. We'll have you open and close your garage door easily in no time!