The Most Trusted Garage Door Services In San Antonio
Request a service or a free quote - we respond within minutes!
San Antonio's #1 Garage Door Repair and Installation Company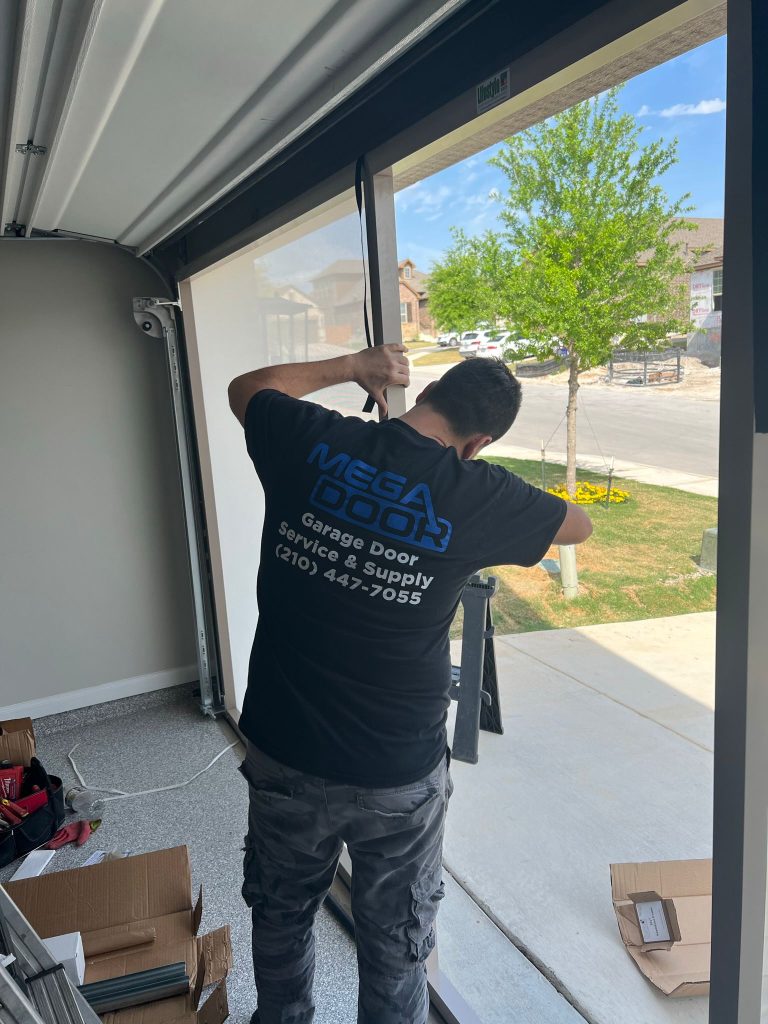 When it comes to garage door repairs and installations in San Antonio, there is only one name that you need to know – Mega Door. We are a locally owned and operated garage door company that has been providing top-notch garage door services to residents and businesses in the area for many years. Whether you need a new garage door installed or your existing one repaired, we can help. We also offer maintenance and tune-up services to keep your door in top condition. We take pride in our workmanship and always go the extra mile to make sure that our customers are completely satisfied with our services.
Our garage door technicians are highly trained and experienced in all aspects of garage doors, whether residential or commercial. No matter what your garage door problem may be, our team of certified professionals will be able to resolve it quickly and efficiently. Contact us today and speak with one of our friendly and knowledgeable representatives to schedule a consultation. We look forward to serving you!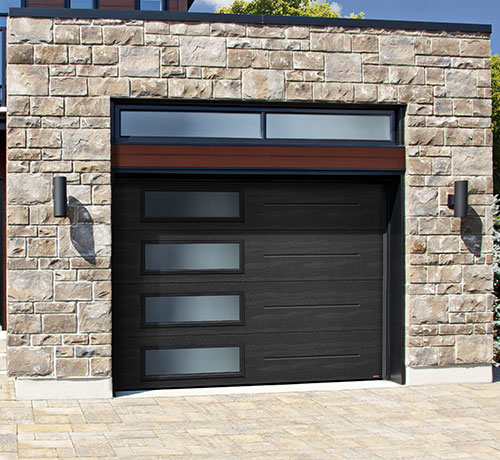 Residential Garage Door Repair and Installation Services in San Antonio
Houses are not complete without a garage where people can securely park their vehicles. This is why a lot of homes have this structure built in their exteriors. Aside from being a place to store your car, it can also be used as an extension of your living space. You can use it as a workshop or a man cave where you can do your hobbies without disturbing the peace and quiet inside your house.
As a homeowner, your garage will eventually experience wear and tear like any other part of your home. Its door, in particular, is prone to damage because it is used multiple times every day. When this happens, you will need the assistance of a reliable garage door installation and repair company like Mega Door. Our years of experience and expertise in the field guarantee that your door will be in good hands. The quality of our work is also something that we take pride in. Hence, you can be assured you will get your money's worth.
Call us today for a free quote and estimate! We would be more than happy to discuss your needs and figure out the best solution for you.
Commercial Garage Door Repair and Installation Services in San Antonio
Commercial buildings often have garage doors that are larger and more complex than residential ones. Mega Door understands the importance of keeping your business running smoothly, and we will do our best to get your door fixed as soon as possible. If you need help repairing or installing a commercial garage door, our team is more than qualified to lend a hand. We have the experience, skills, and knowledge to get the job done right, and we're always up for a challenge.
We offer a wide range of commercial garage door services, including but not limited to garage repair, and installation. We also sell high-quality doors from leading brands and distributors in the market. If you need help choosing the right commercial door for your business, our team would be more than happy to assist you.
Our attention to detail and commitment to excellence is what sets us apart from our competition. We understand that each business has different needs, and we will take these into consideration to make sure that you get the best commercial doors for your money. Never settle for less when it comes to your business. Contact Mega Door today to schedule an appointment, and let us show you what we can do! We also offer emergency service for those unexpected situations.
Total Garage Care: From Initial Setup to Lasting Repairs
Industry-Leading Garage Door Supplier in San Antonio
As garage door experts, we know a thing or two about doors. That's why we're proud to offer a wide selection of high-quality garage doors from the top garage door manufacturers in the industry. Whether you're looking for a traditional steel door, glass door, aluminum door, vinyl door, a modern composite door, or something in between, we have what you need. Our garage door installer can also get it installed quickly and professionally.
Being a local trusted garage door dealer in the area, we're able to offer our customers competitive pricing on all of our garage doors. We offer different types of doors to suit all budgets and preferences. You can choose from the following:
Roll up doors or rolling doors

Sectional Doors

Impact Doors

Automatic Doors, and more.
The performance, durability, safety, and security of your door are our top priorities. That's why we only carry doors from the best manufacturer in the business to ensure that our customers are getting the best product available. All selections of our doors also come with a warranty, ensuring that your investment will last for years. 
Step up your curb appeal with a new garage door from Mega Door. We would be happy to help you find the perfect garage door for your property. Get in touch with us today for more information about our products and services or to schedule a free consultation.
Mega Doors commits to the following:
We gain our many clients' trust through the value of our service.

We provide quality garage door repairs and installation.

We promise 100% satisfaction with our garage door services at an affordable price.

Our team is comprised of expert garage door technicians.

We're one of the leading garage door suppliers in the area.

We conduct business with honesty, integrity, and professionalism.

We always deliver what we promise.

Available 24/7 emergency garage door services for your convenience.
Serving San Antonio and Surrounding Areas
In the heart of Texas, our dedicated team stands ready. We're well-versed in every aspect of garage doors, catering to both urban lofts and rustic barns. Every community has its character, and we pride ourselves on providing a garage door solution that complements it. Seeking a contemporary, sleek design? We're on it. Need something robust for rural areas? We've got that too.

But we're not just technicians; we're your neighbors. The trust you place in us—to enhance and secure your home—means everything. Each repair, installation, or upgrade comes with a commitment to excellence, reliability, and a personal touch that only a local can offer.

No matter where you are, whether it's in the bustling city center or a tranquil countryside, we're here for your garage needs. With our team, it's more than just a service; it's a promise of Texas pride and dedication, every single time.